Shipping Types
1.Go to the back-office and click on the option Company Administration - Shipping And Freight and then click on the option Shipping Types.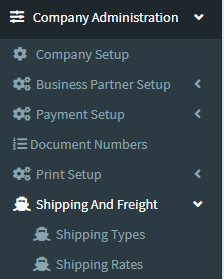 2. Add New : This Button is used to Add New Shipping Types.

3. In below image click on Add New Button then it will displays the following image.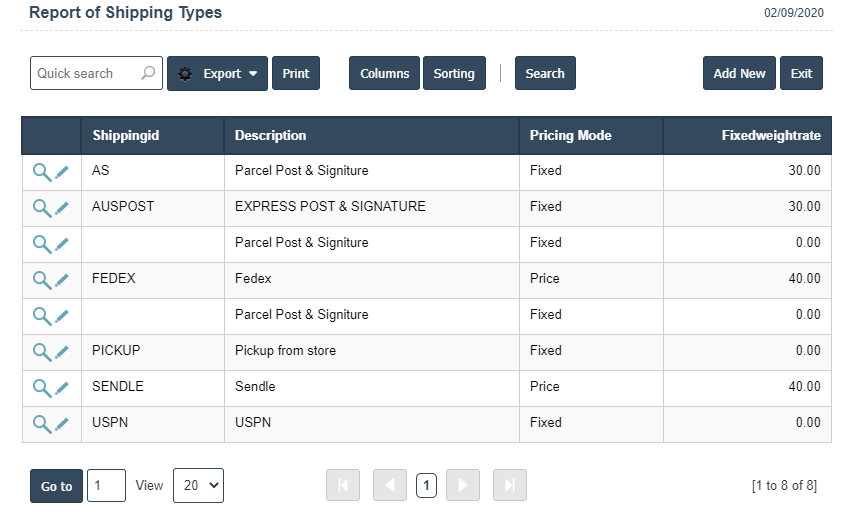 4. A New Shipping Types will open the new page and fill the details.

5. Fields in this Shipping Types Include:


Shippingid

Description

Shp Status

Fms Shp Type

Account Code

Account Password

Tracking url

Pod url

Pricing Mode

Fixedweightrate.
6. Once you have completed the Shipping Types details, click the Add button as shown below.