Last Date
1. Go to the back-office and click on the option Library Management - Management and then click on the option Last Date.
2. Last Date : This Application is used to displays the Last Date to Return Book.
3. The following image display List of Records.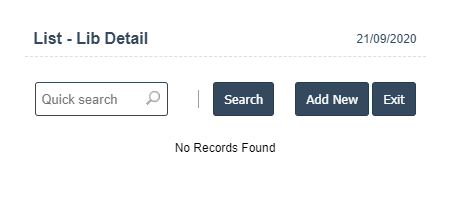 4. Add New : This Button is used to Add New Last Date to Return Book.
5. Click on Add New Button then it will displays the following image.

6. Fields in this Last Date Include:


Master ID

Serial No

Supplier ID

Purchase Date

Disposal date

Purchase Cost

Max Loan days

Loan Fee

Loan Count

Available date

Status

Warehouse

Onloan Date

Customer id

Invoice.

7. Once you have completed the Last Date details, click the Add button as shown below.