Add Serilalised Jewellery
1. Go to the back-office and click on the option Point Of Sale - Enquiry and then click on the option Add Serilalised Jewellery.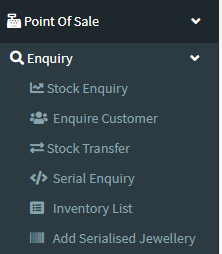 Step1: - Select Stock in that select add serialised.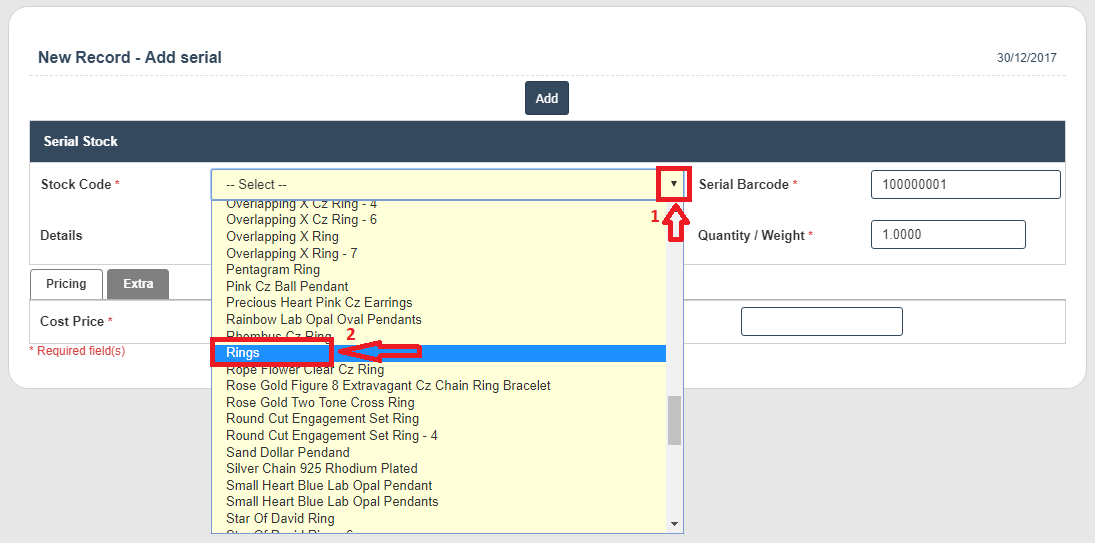 Step2: - Select Stock Code.




Step3: - then add Serial Barcode, Details, Quantity then in Pricing tab add Cost Price, Sales Price.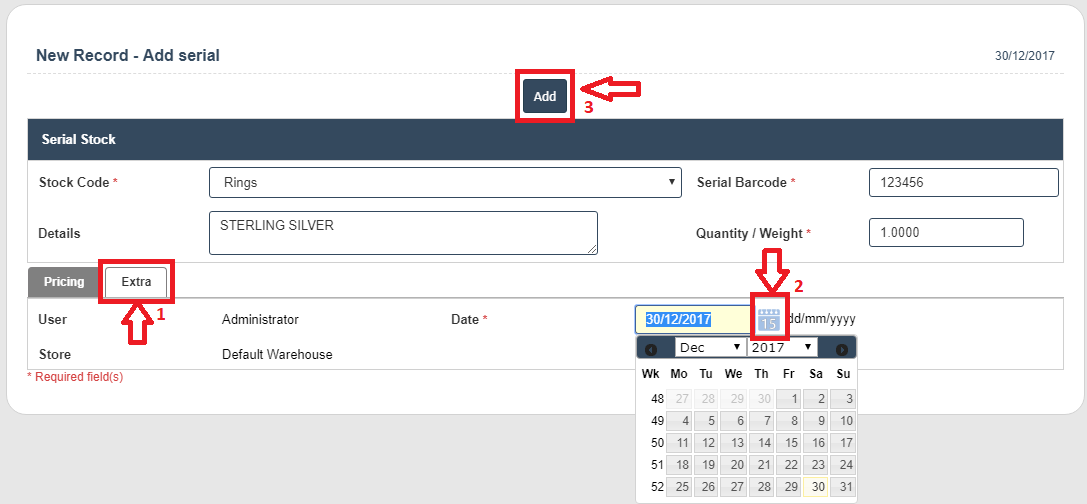 Step4: - Select Extra Tab in that add date of stock received. Then click on add button.


Step5:- Click on ok button.