Click on Purchase Orders, List of Orders Then Create New Purchase Order.
Search Supplier Code, Write Warehouse Code, Select Purchase Type Then Click on ADD Button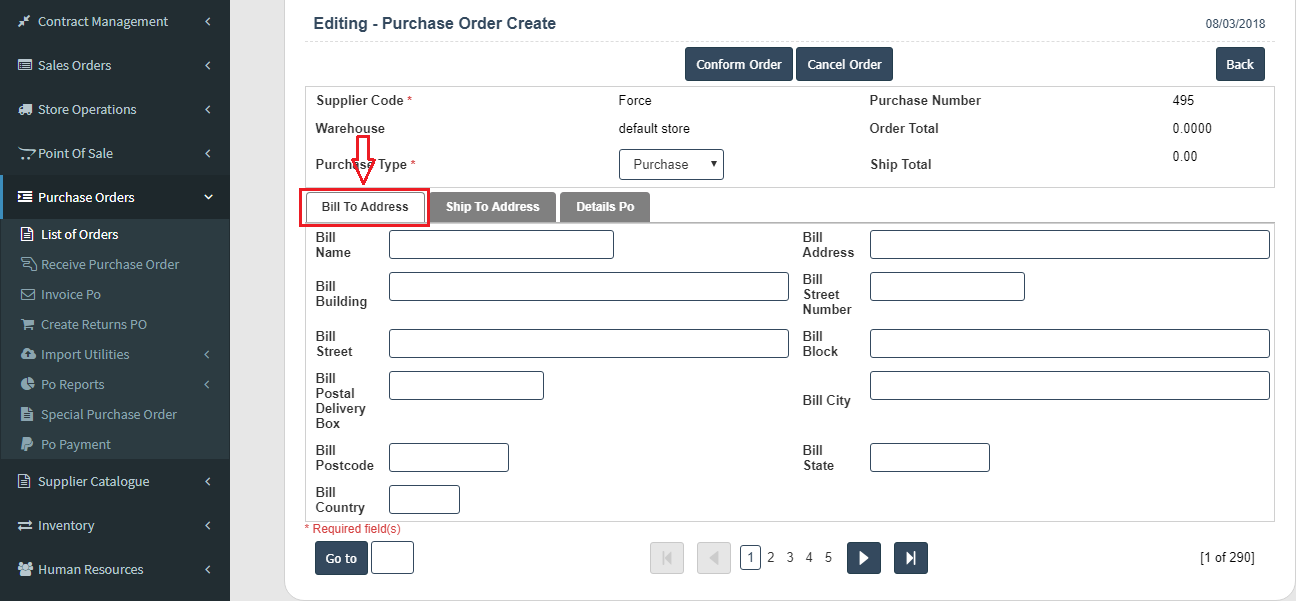 Select Ship to Address Then Fill Ship to Address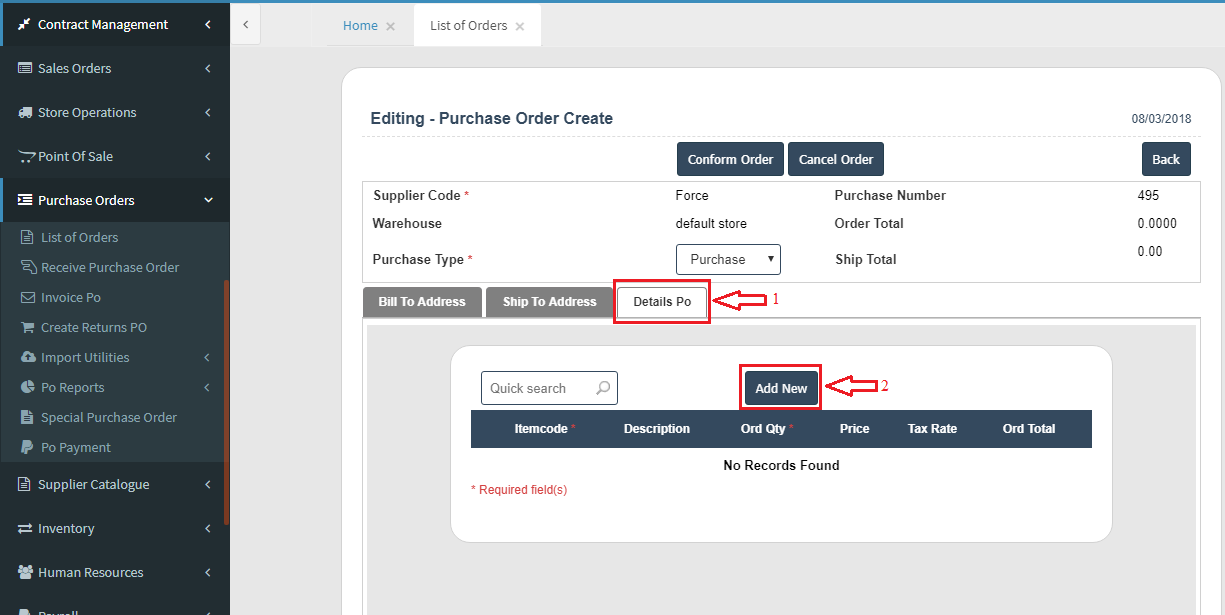 Select Details PO Then ADD NEW Button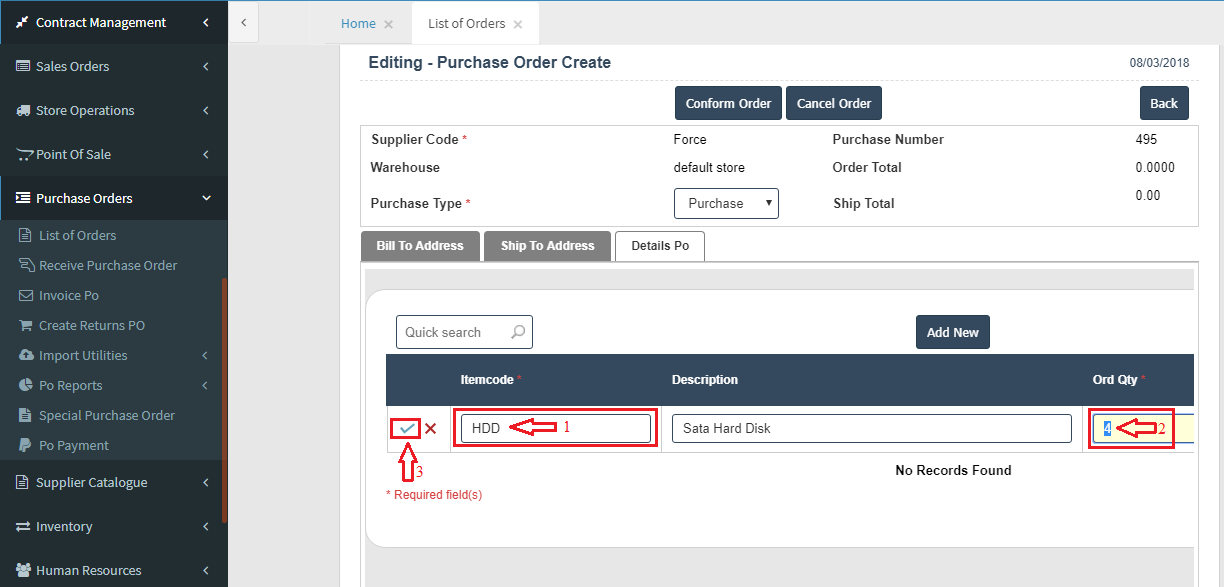 Write Item Code, Order Quantity Then Save.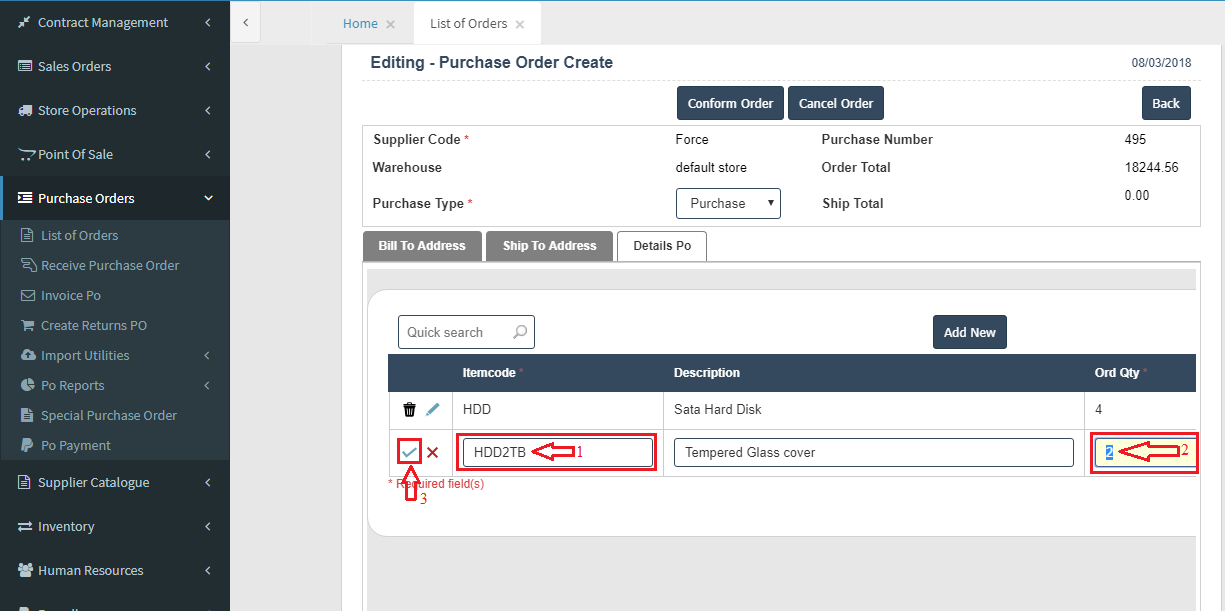 Write another Item Code, Oder Quantity Then Save.