To access the reporting menu, click on My Reports tab.


Most of the reports in this tab relate to the currently logged in user.
Sales by Category:

The sales by category report show a cross table report of sales across different categories along with the GP.

Monthly Sales report:

The monthly sales Report give you a snapshot of your sales.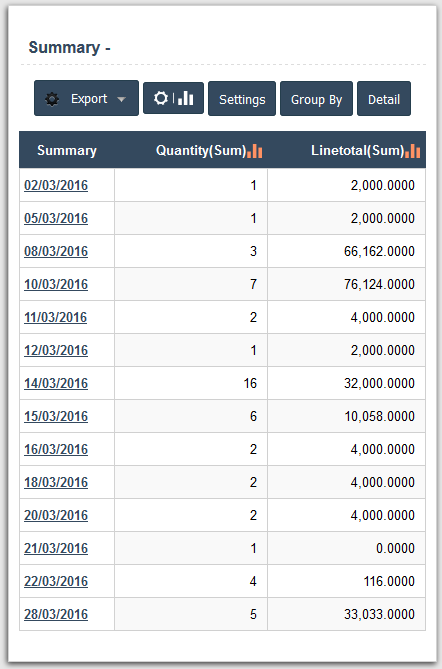 Click on each date to see the details for that particular date. Or click the graphs for a visual detail.
Rep Sales Comparison:

The Rep sales comparison report is a great motivational tool for the sales persons.
The report quickly shows the current leader board and the sales of the leaders.
The report is purposely designed to not have any names of the sales persons by default.


This report is pre-sorted to display the top performing users at the top based on their sales and gross profit.
The least performing users are shown at the bottom of the report. Click on the rep code to display additional details of the sales.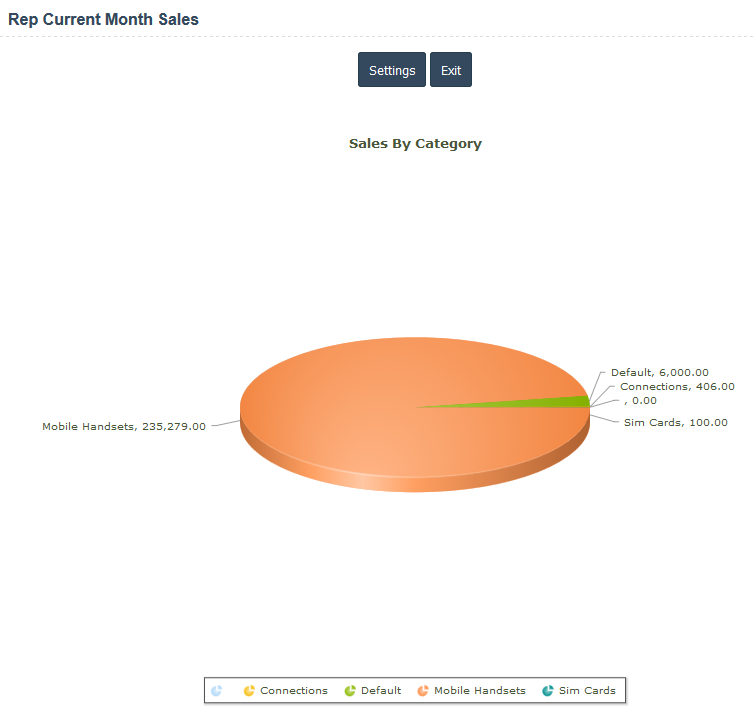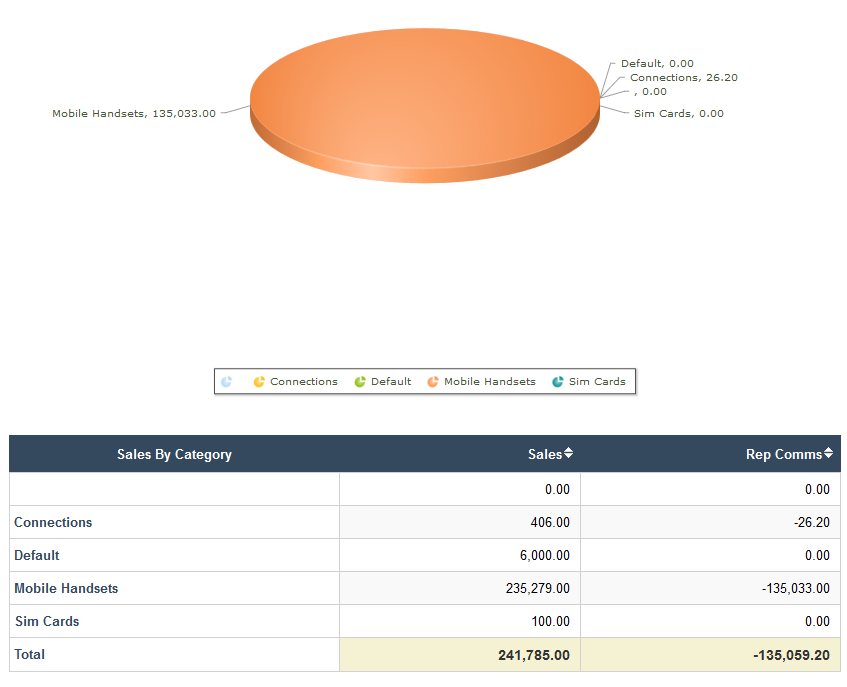 Woolworths Connect EOD Dashboard:
This report highlights the business performance in a visual display board.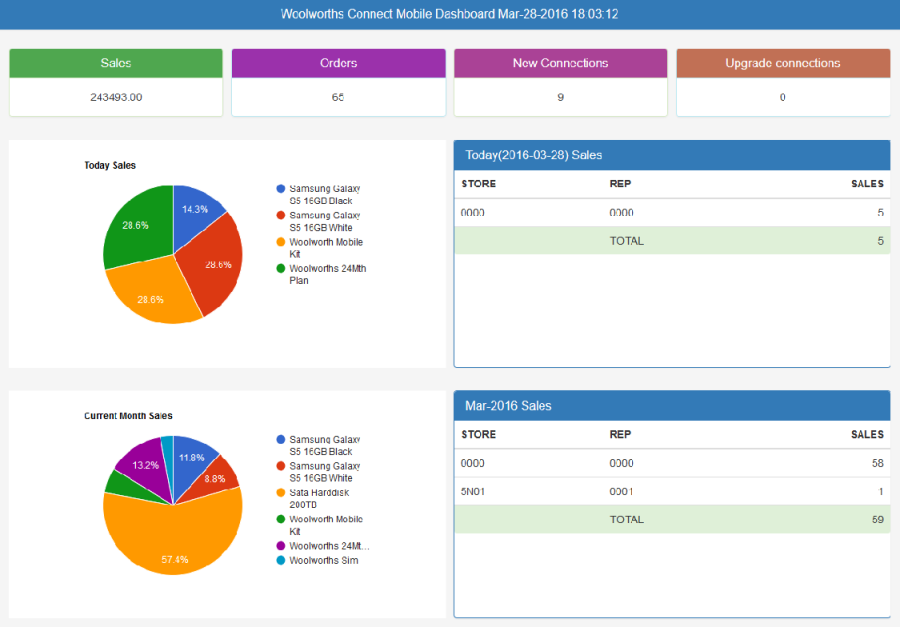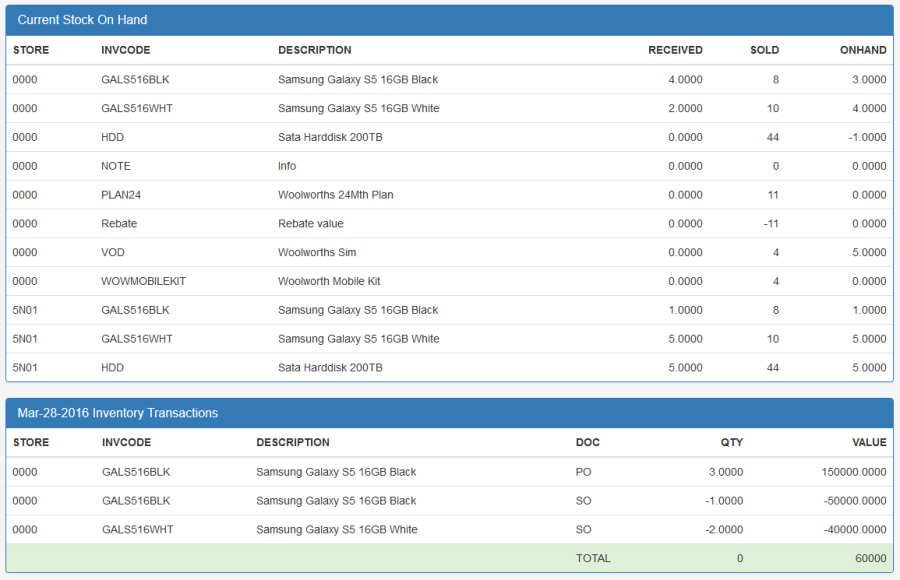 Please note that this is the store operations guide only.

The back office and the Business Intelligence and reporting guides are documented separately.