Sri Travel Reservation System
Sri Travel Reservation System
Sri Travel Reservations System (STRS) is online booking platform we can search for booking flight tickets.
Sri Travel Reservations System contains the following modules :
Flight Search
Flight Orders List
Sri Travel Reservations System (STRS) is to help the customers in reserving Air tickets online. It is a very efficient system that is evolved into the Computer Reservations System.
It allows scheduling, booking, reporting, customer management, and other functions. It saves the time of the customer. When booking tickets and gets to know when the flight is delayed.

The air ticket Sri Travel Reservations System will get an SMS alert when the flight is delayed and then they can inform passengers.

The customer can book tickets at any time, anywhere easily
Features:
1.
Booking Enquiry
The Booking enquiry allows the user to search for flights that are available between the two travel cities, namely the "Departure city" and "Returning city". When the user chooses the information about the flight, flight details are shown as: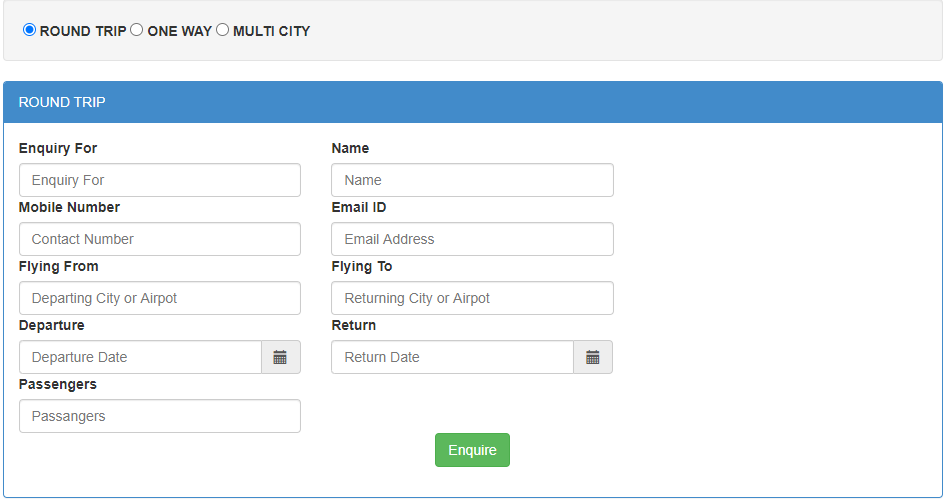 2. Invoice:


To avoid for you to spend time on writing invoices, your reservation software should automatically create those for you. Pay attention to detail here, as a good invoice features an invoice number, description, issued due date, qty, price and GST tax rates.