Content Management System
Web Content Management System (WEB)
Sri Web Content Management System is a custom-built CMS solution for enterprise businesses requiring an online presence with an easy to use content management capability.
Sri Web is an embedded product within the SriOS architecture and shares all integration points. The following are some of Sri Web features and capabilities out of the box.
Dynamic Front Page.

Dynamic content.

Responsive Website layout.

Multi Theming. Customised skins and layouts.

Multiple Brands.

Host multiple sites using the same installation.

Automatically Publish Content using date and time.

Automatically Expire Content using date and time.

Web Banners.

Carousel Banners.

Custom Content Tags.

Meta Keywords.

Embedded and configurable Visitor Registration.

Social networks integration. Facebook, LinkedIn, Twitter, Google+, etc.

Show case Featured products from the ecommerce catalogue.

Show your brands / partners.

Automatic sitemaps creation.

SEO friendly.

Google friendly.

Advanced visitor tracking.

Visitor logs in database.

Embedded google analytics.

Boxed or Fluid layout.

News Letter subscription.

Contact us page.

Easily develop your own themes.

Light Weight.

Use any Database of your choice.

Use in a load balanced or DR configuration.
Sri Web also integrates with our Ecommerce module to provide a seamless website for the end customer. Ecommerce and Web Content are displayed is the same integrated site, eliminating the need for an additional ecommerce only site.
Customers and visitors can browse web content and ecommerce content seamlessly.
Content Editor: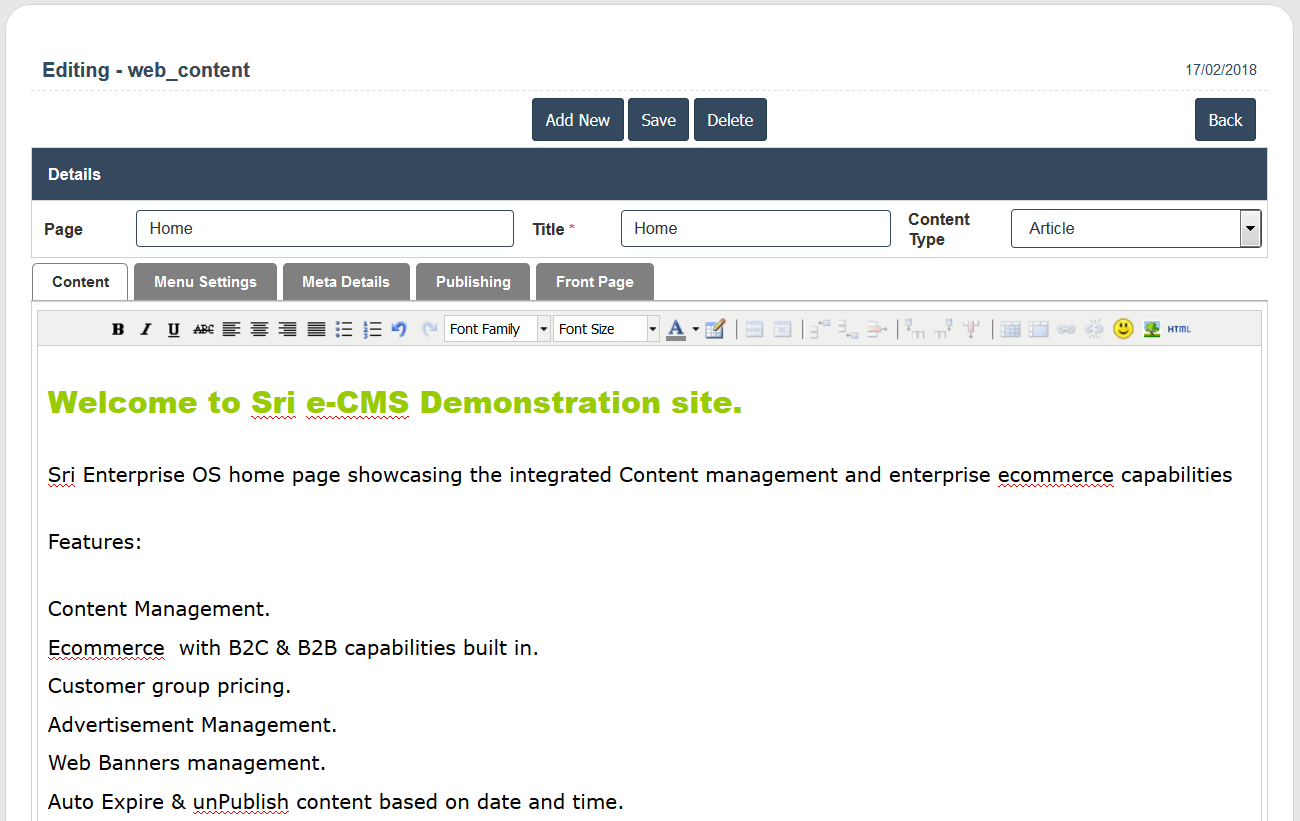 The content editor features a WYSIWYG editor. Edit and format your content as required and then save it. The new content is published immediately.
Set Menu and page positions: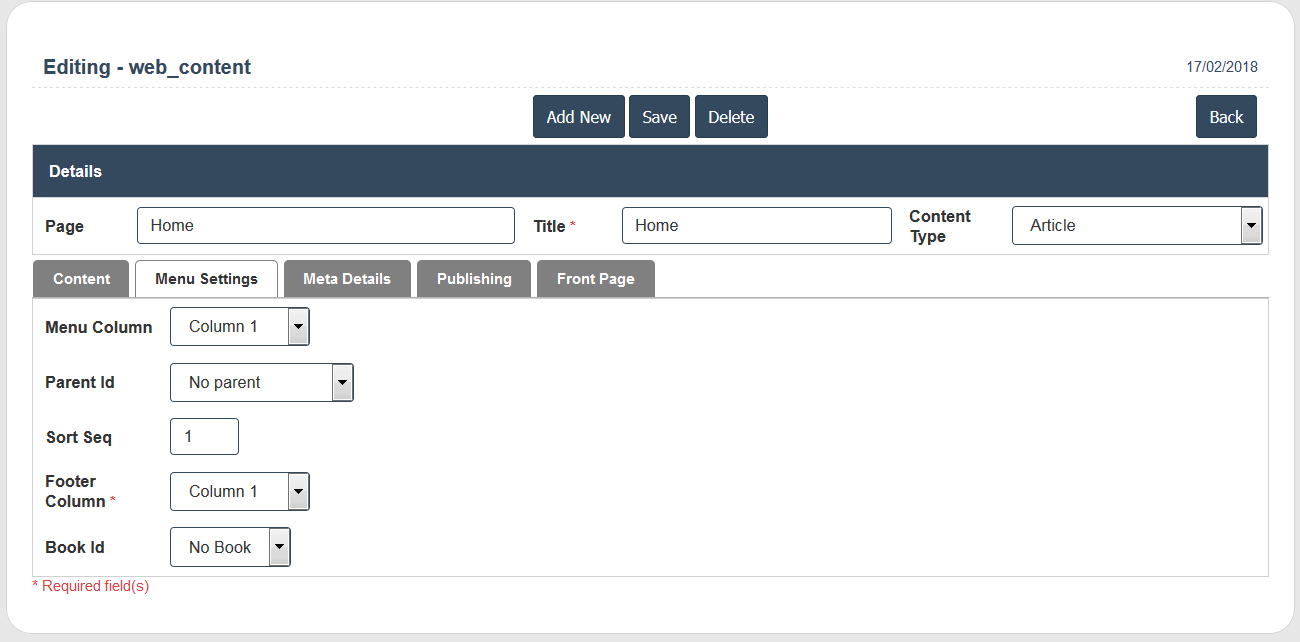 Set the menu position for this content in the header and also set the footer.
Meta Keywords
Add and update the pages keywords and descriptions per content page. Manage seo content directly.

Auto Publish or Un-Publish
Add a future date and time to publish this page and also set a expiry date when this page will be unpublished.

Front Page Settings:

Add featured products or your top sellers to the featured products list to show up in the home page or in any other page as required.
Show top sellers on the top and the rest of the category product underneath.