Ecommerce
E-commerce (ECM)
Sri Ecommerce is an integrated module of our core product Sri Enterprise Operations Software. It is an embedded module within the SriOS architecture and shares all integration points.
Sri ECM provides the following major features out of the box and inherits all of Sri WEB cms features.
Integrated CMS and Ecommerce.

Shared Themes.

Shared users.

Multiple Branded stores.

Featured products list.

Show your Brands and Partners.

Supports B2B & B2C in same setup.

Multiple Pricing rules. Retail, Trade, wholesale etc.

Show RRP in guest mode and Trade price after login based on customer pricing.

Promotion Pricing.

Default Home store.

Home store by customer.

Display Products in Grid or Thumbnail views.

Show Home Branch stock. Optionally show stock on hand from other locations.

Multiple Images per product.

Display Product specifications.

Add to cart from Product detail.

Add multiple qty to cart.

Show products by product category.

Show products by brand.

Show products by Division, class and department.

Show a list of adhoc products.

Quick Add products without browsing.
Setup E-commerce list for Product category :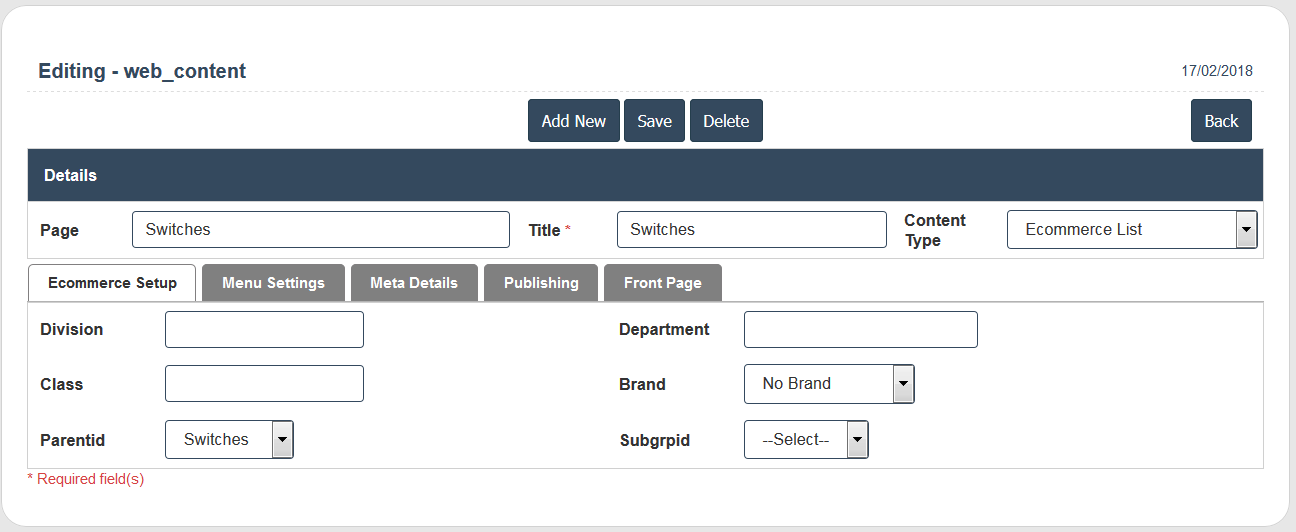 Create a new page and set the content type to Ecommerce list. Then select the product category in the Parent ID field. Save page and then check. All products in this product category are now automatically published in the ecommerce page.
Products list in thumbnail / icon view

Default view for the products is the icon view. The products are displayed in a 4-column layout by default. This can be changed by setting up a additional themes are required.
The view can be switched for icon to grid view by clicking on the grid or icon button.
Products in Grid View:

The grid view displays the data in a columnar format.
Product Detail: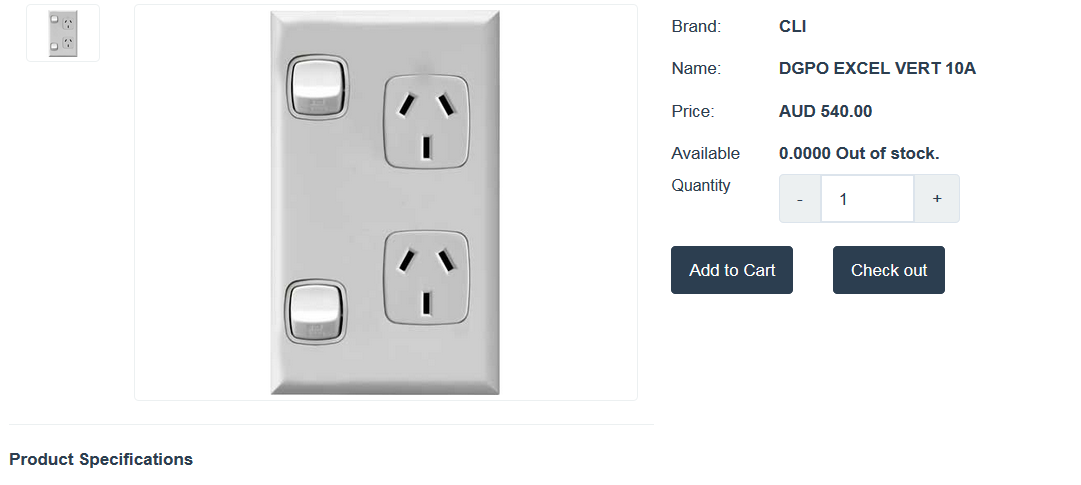 Displays Product details and all product images, properties and attributes in a single page.
Shopping Cart: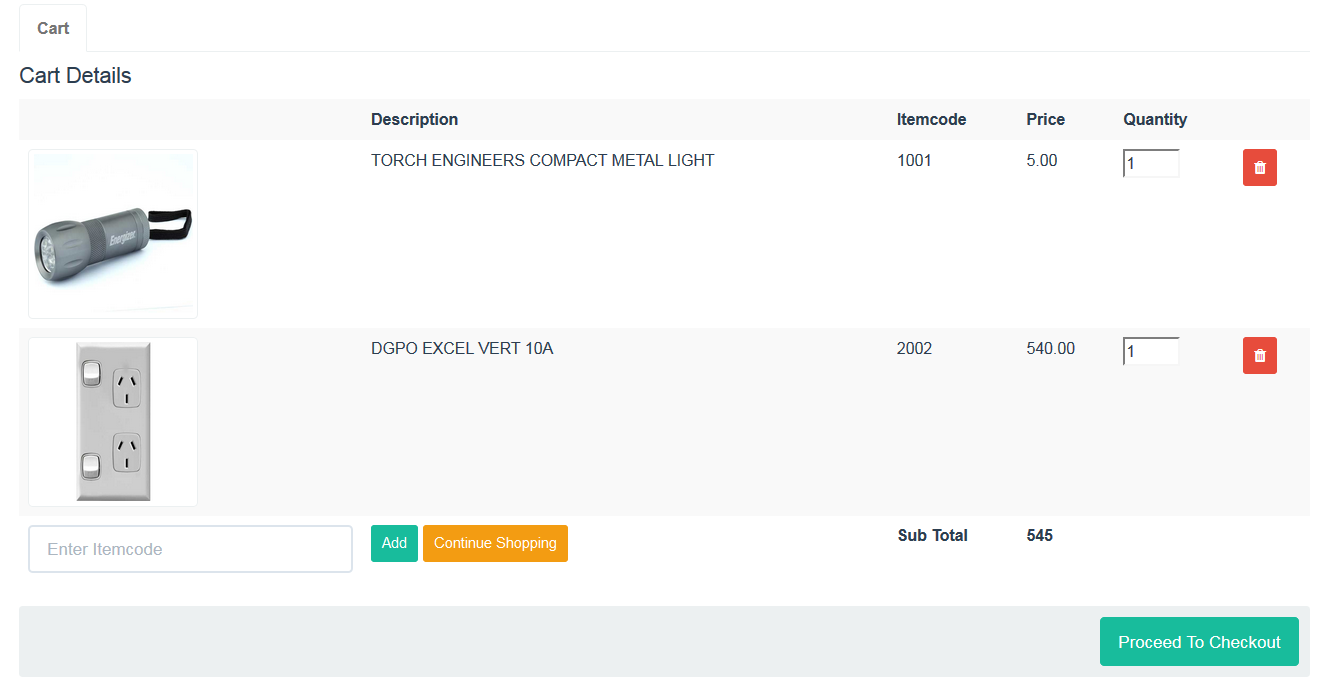 Review the cart and add or remove products and update quantities as required.
Quick add products:

Allows customer to quickly enter a known product code to the cart without browsing the entire catalogue.
Cart: