Current Jobs
1.Go to the back-office and click on the option Human Resources - Transactions and then click on the option Current Jobs.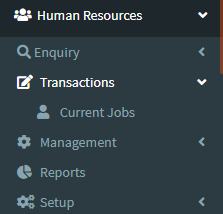 2. To add a new Current Jobs click on the Add New Button as shown below.



3. A New Current Jobs will open the new page and fill the details.
4. Fields in this Current Jobs Include:
Job Title - Android developer, Senior Software Engineer and Jr. Software Engineer.

Department - Commercial, HR and Manager.

Pay Mode - Salary, Contractor and Wages.

Currency

Location Code - Location code like a stroes.

Job Type - Full time, Part time and causal.

Payment Frequency - Monthly, yearly and Weekly.

Job Status - Enabled and Disable.
5. Once you have completed the Current Jobs details, clicking the Add button as shown below.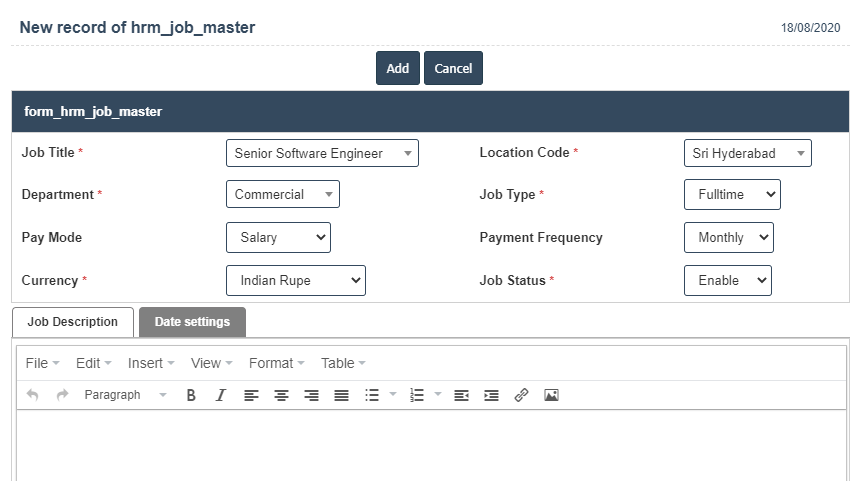 6. Click on job description

7. Click on Data settings then click on save button then details are saved.