Search Eod
1. Go to the back-office and click on the option Store Operations and then click on the option Search EOD.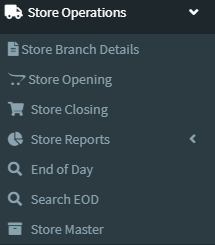 2. This application is used to search the store end of day details like End Of Day id,Store id,Terminal id,Date,Time,Opened By etc.
3. The following application shows store details.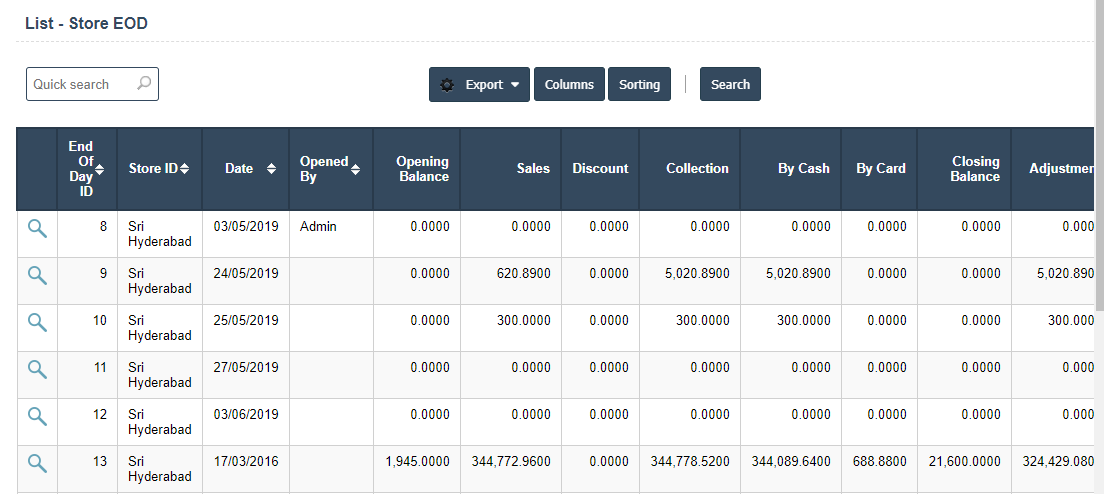 4. Search :This button is used to search the Store End Of Day Details.
5. Click on Search Button then it will displays the following image.

6. If you selected the between write the date difference then search.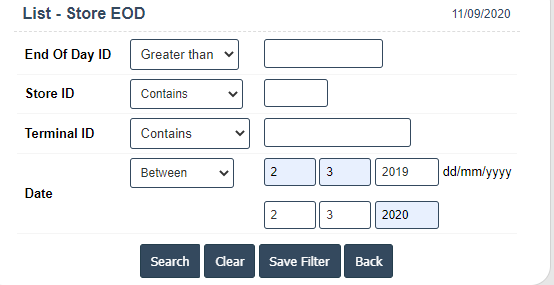 7. View the search EOD Report.