Mobile Store Management
Sri Telco POS:
Sri Telco POS is an Industry specific solution developed for all telco resellers around the world and is the very first in the telecommunications industry to be offered as a fully Integrated module in an Enterprise Solution. Sri Telco POS is one of the module within Sri Enterprise OS (SriOS). Sri Telco currently supports the following functionalities:
Carrier Commissions.

Dealer / Franchisee Commissions.

Sales Staff commissions.

FIFO Stock Management.

Aged Stock Management.

Mobile Matrix and Mobile Connection Wizard.

Returns management

IMEI and Sim tracking.

Marketing opt in/out

Consignment stock costing and tracking.

Bill Payments.

Epay Integration
Trade in Integration.

Digital contract and Document management systems.

Third party vendor Credit check systems.

Third party logistics integration.

Products and features comparison site.

Customer self-service options.

Mobile Wizard:

Allows the user to setup a connection easily. Just follow the prompts: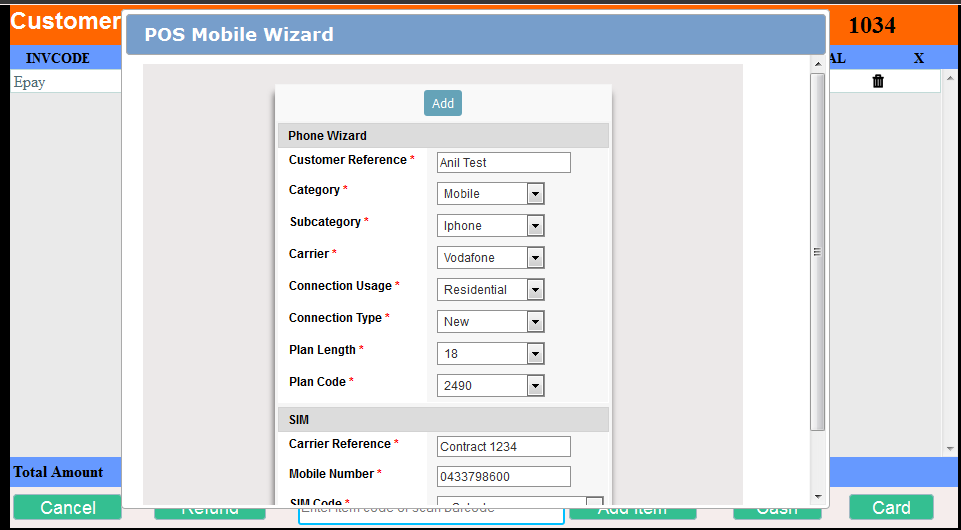 Click on Add when done: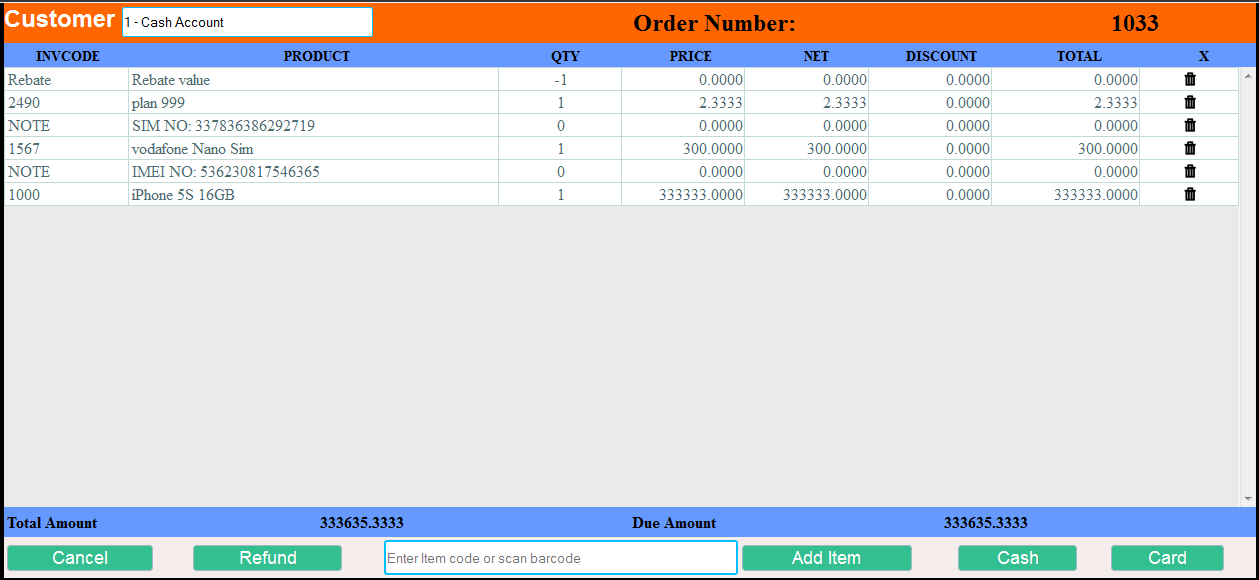 POS Store Dashboard Home: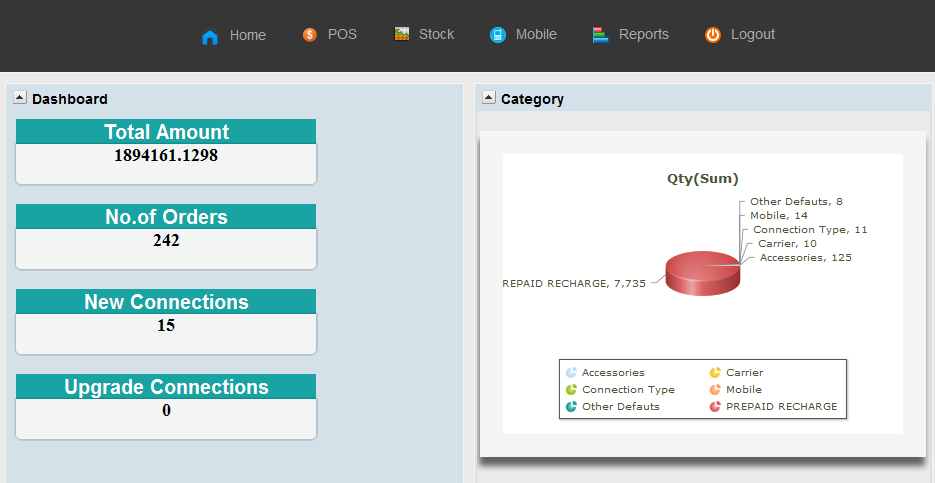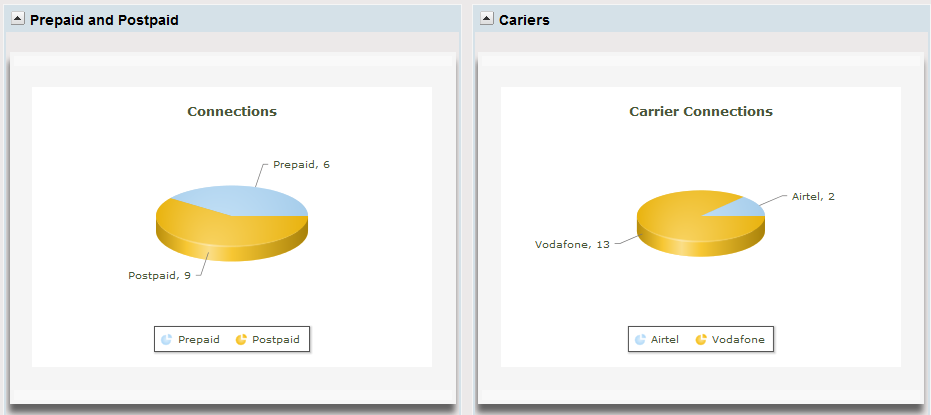 Inventory Management:


Stock enquiry by category:
No longer have to setup filters to find the information you need.
Simply click on a product category. The list is updated to only show your selection.





FIFO IMEI Enquiry:

Shows all imeis in stock along with the ageing of the stock.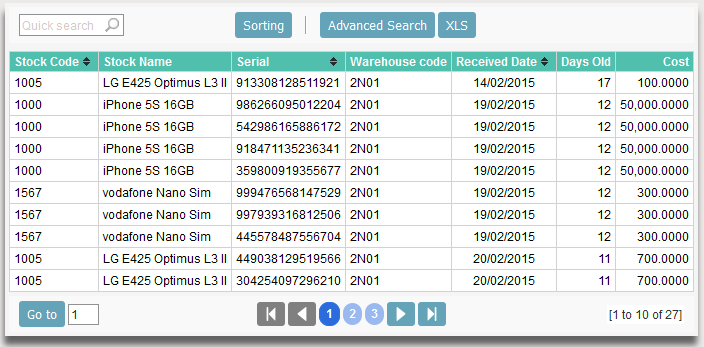 Telco Commissions & Rebates:

Mobile Commissions Matrix:

Quickly setup your carrier rate plans with the import functionality.
Edit and make changes as required.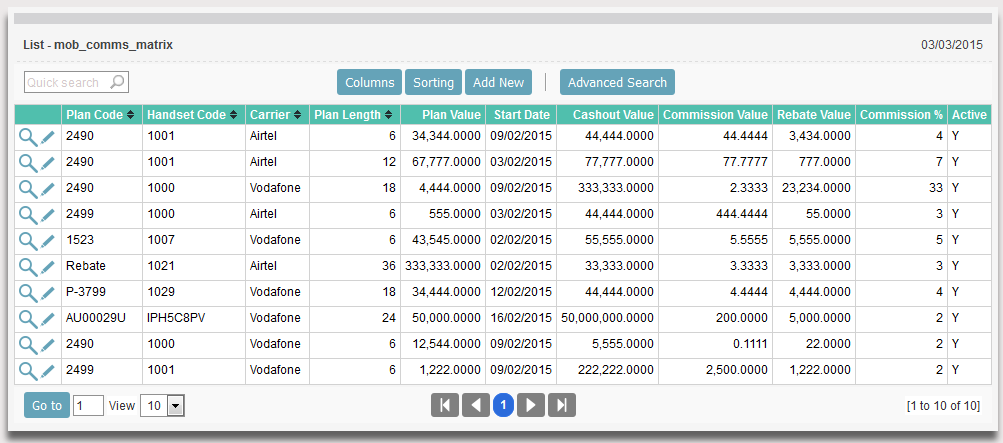 Then sell these plans using the Mobile wizard in POS.
There is no need to setup multiple kits or combos to sell your mobile plans.
Activate or deactivate your plans based on business rules automatically.


Mobile Commissions Master:

Shows all of the commission calculations.
Calculates the commissions receivable to the business from your carriers
Also calculates the commission payable to your dealers.


Upload your commission received file to automatically reconcile the commissions received