2. Mobile Matrix:This Application is used for the Mobile Matrix of a new plan for mobile internet.
3. Add New : This Button is used to Add New Mobile Matrix.

4. In below image click on Add New Button then it will displays the following image.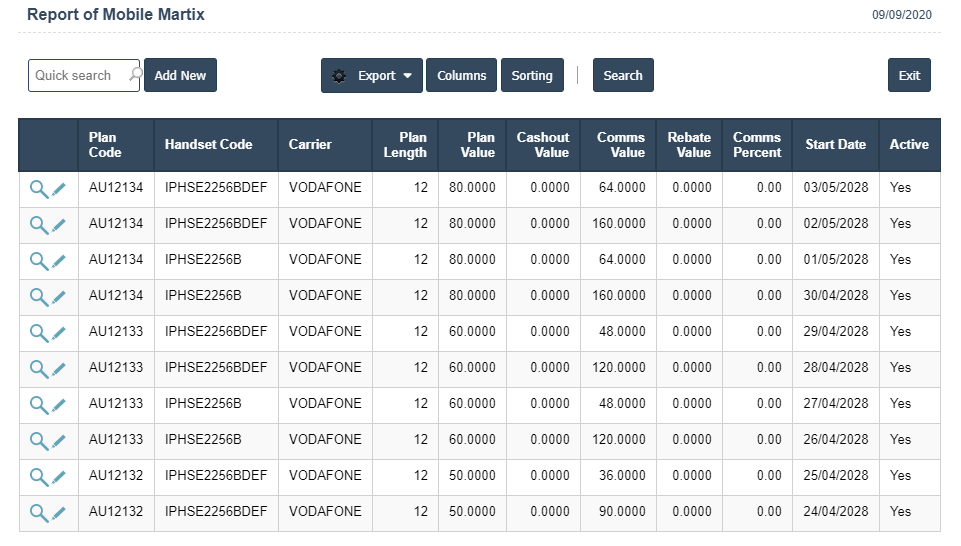 5. A New Mobile Matrix will open the new page and fill the details.

6. Fields in this Mobile Matrix Include:


Mobile kit

Handset Code

Plan Code

Carrier

Connection Usage

Connection Type

Plan Length.